Establishing a new standard for measuring the brain that is relevant and useful for patients, doctors, researchers and treatment developing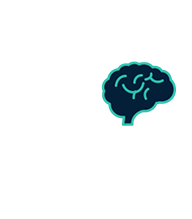 We address
Demyelinating diseases such as adrenoleucodystrophies or multiple sclerosis
Neurodegenerative diseases such as Parkinson's disease
Aging diseases such as Alzheimer's disease
Traumatic conditions, such trauma brain injury or stroke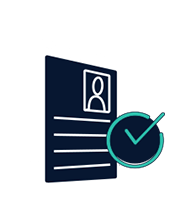 Our approach is
Already actionable in the daily clinic
Non-invasive and painless
Clinically validate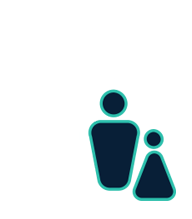 Our mission is to
Identify patients at risk
 Provide early diagnostics
Monitor and follow-up of disease evolution
Our platform of digital biomarkers
Is proprietary
Can be employed in daily practice
Is used by physicians, hospitals and drug developers
We are a medtech spin-off from Paris Region Greater Hospital specialist of white matter, a long-underestimated area of ​​interest in neurosciences.
Discover our team
White matter u
nderstandings is still today underestimated despite representing 80% of the human brain. Its impairment is either a cause or a consequence of many, if not all, neurological conditions such as coma after head trauma or Alzheimer's disease.
We strongly believe that its exploration could lead to major discoveries in neurology, notably in improving disease diagnostics, the faster and successful development of new disease-modifying therapies and more important improving the well-being of patients with a better brain care.
The BrainTale-care platform
We have developed an innovative biomarkers digital medical device platform which enables a quantitative and standardized assessment of the integrity of deep white matter to improve brain care.
Derived from diffusion magnetic resonance imaging, these biomarkers are non-invasive measurements providing sensitive and reliable assessments of white matter alterations.
Read more about the product pipeline
---
Ultimately, the brainTale-care platform and its biomarkers will enable…
PATIENT QUALIFICATION

AND STRATIFICATION
BRAINTALE, whose head office is 11 rue de l'Académie 67000 – STRASBOURG, is registered in the Trade and Companies Register under number 840 995 138 RCS STRASBOURG
Last update : 19/04/2023