Better treat brain diseases
Our biomarkers and digital CE-marked platform enable :
Identification of patients at risk and early diagnosis information
Evaluation of treatment efficacy and monitor patient's follow-up during drug development
Decision-making in the clinic
We power diffusion tensor imaging with proprietary calibration, standardization and clinical validation to transform images onto actionable biomarkers.
The Braintale technology enables the implementation of white-matter biomarkers in a multicentric and multi-device framework.
The central nervous system is made up of grey matter and white matter. The grey matter contains neurons soma, while the white matter contains myelinated axons. The myelin sheath surrounding axons comprised of >70% of fatty acids is essential for efficient neural transmission and proceeds in an orderly spatial and temporal sequence.
A vast majority of neurological conditions are linked to changes in the brain white matter architecture: demyelinating diseases such as multiple sclerosis or leukodystrophy, brain hypoxia caused by stroke, cardiac arrest or post-traumatic injuries, as well as neurodegenerative diseases such as Parkinson's or Alzheimer's diseases.
Monitoring of the white matter, and more precisely of its constitution and integrity is thus of critical relevance to understand, anticipate, prepare and somehow follow-up physiological and pathological conditions.
The BrainTale care platform provides several analysis modules:
BrainQuant module, which allows the processing of brain diffusion MRI images uploaded on the digital platform and the provision of the diffusion regional standardized parameters;
BrainScore coma module for the provision of a neurologic prediction score in selected target populations (first patient population was comatose patients after cardiac arrest and brain trauma injury) based on diffusion regional standardized parameters from brain diffusion MRI images provided by brainQuant.
braIndexes module for the provision of an index of myelin integrity derived from regional standardized parameters provided by brainQuant, which is of particular interest for selected patient populations (e.g., patients with adrenoleukodytrophy or amyotrophic lateral sclerosis).
Access to the information provided by BrainQuant improves the disease monitoring, the patient qualification and the clinical decision-making.
BrainTale-care is a Software as a Service (SaaS) as a medical device. It consists in a web application accessible via a secure web-interface deployed on a distant server hosted in a qualified provider which is HDS (Health Data Host) and ISO 27001 standard certified to host Personal Health Information (PHI), and a calculation server interacting with de-identified data.
BrainTale-care platform has been developed in the MDR framework to fill with requirements of class IIa medical device. Its module brainQuant is CE-marked class I according to the Medical Device Directive 93/42/CEE. BrainTale is certified ISO13485:2016 since March 2020 (certificate MD173454).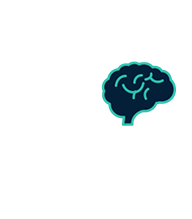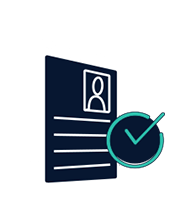 PATIENT QUALIFICATION
AND STRATIFICATION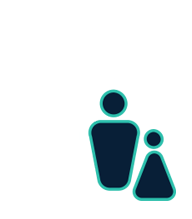 The key to universal references
To turn diffusion MRI onto actionable biomarkers.
MRI exam gives a final report easy to interpret, independent of MRI acquisition conditions and quality controlled (no artifact or inappropriate conclusion)
Our partner AZnetwork host our healthcare date
and certified ISO 27001
Our partner Ikoula provides data computing and data storage
In addition our management system is certified ISO 13485:2016, the protection of our hosted data is guaranteed (GDPR) and finally the European Commission attests to our clinical performance and cybersecuity to high standards.
---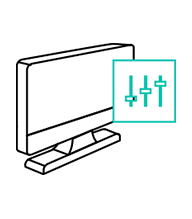 CALIBRATE
Correct data acquisition biais
from machine and map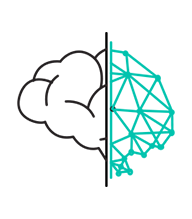 STANDARDIZE
Compare with healthy subjects
data to establish statistical
standards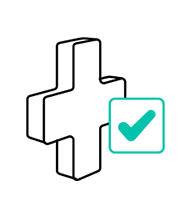 VALIDATE CLINICALLY
Link this data to the relevant
situation
BrainQuant is a software module of BrainTale-care medical device for the automatic processing of brain diffusion magnetic resonance images and the provision of the diffusion regional standardized parameters. BrainQuant is intended to provide the physician with regional standardized parameters from brain diffusion MRI data. The use of BrainQuant can by no means replace a diagnosis by a licensed and competent physician nor constitute medical advice or diagnosis which can only be obtained from a physician. The physician bears the sole responsibility for the diagnosis. The calculated parameters cannot be used without medical advice from a licensed physician with competent knowledge.
Quantification
of brain highways
Normalized quantitative marker measurement of white
matter microstructure from brain diffusion MRI.
BrainScore-coma is a software module of BrainTale-care platform for the provision of a neurologic prediction score related to comatose patient outcome based on diffusion regional standardized parameters from brain diffusion MRI images obtained from brainQuant. The brainScore-coma is intended to provide the physician with a neurological prediction score for comatose patients' persisting unconsciousness (defined as the inability to obey verbal commands not attributed to sedation or aphasia) on day 7 for cardiac arrest patient and on day 5 for head trauma patients.
Decision making in
constraints environments
We provide support and assistance in your domain
of expertise.
See how our biomarkers can adapt to your needs